Facebook is a virtual spider web of links, images, posts, status updates and the ever so famous LIKE button.
But how do you navigate this maze, and drive traffic into your store? I am going to breakdown the five methods as described by Facebook themselves.
1. Make it easy for people to find you
Create a Facebook page for your business. If you need help doing this, that's one of the services Bent Business Marketing offers. We have a Facebook Management Specialist on staff, and she's always excited about teaching new business owners how to leverage the power of social media to build their brand, and increase local exposure.
Make sure your new Facebook business page contains all of your contact information. Such as telephone numbers, street address and website if you have one (we can help you build one of those too). Make sure your cover photo (the large photo) is congruent with the services you offer or the product you sell. You don't want a picture of your dog depicted if you are a floral delivery service.
Finally, make sure when you select the categories your business fits into, you choose the term your customers would use to identify your business. Don't select "auto repair" if you specialize in custom vehicle wraps and graphic design.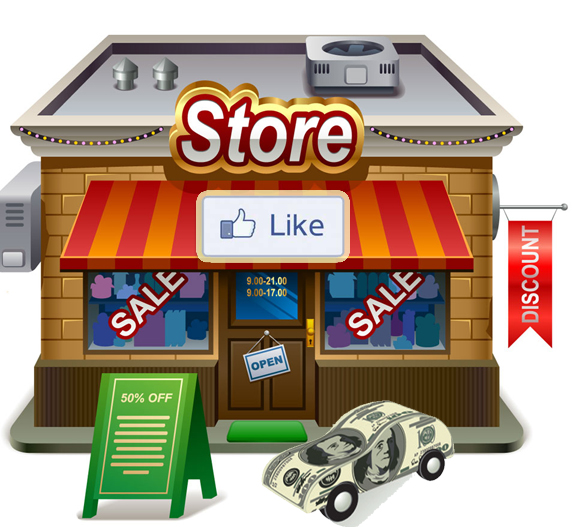 2. Identify your ideal customer
When filling out your "About Me" section or business description, be sure to think about the problems that you can solve for your ideal customer. If you are the owner of a high-end restaurant, make sure to describe your food and pricing as only your ideal customer would appreciate. If your dishes run between twenty to thirty dollars a plate, the cost alone will weed out the family looking to eat for under thirty bucks.
Another example would be a classy wine bar. Be sure not to highlight your light beer selections. That offer alone will appeal to the opposite end of the customer spectrum.
You are the owner, and you determine what type of person walks through that door.
3. Create content that is worth their time
Post photos and updates that are welcoming! Showcase the best of your business. Include scenes of your customers having fun, laughing and smiling. Try to always keep your images in real-time. Don't post a stock, or purchased image to promote your annual live event or fundraiser. Post an image from last year's party, and be sure to only select the most attractive, story-telling photos.
You want your image to convey an emotion.
Post often! I recommend two to three times a day if able.
If time is an issue, give us a call, and we can mange your page for you, so you can get all of the Facebook benefits without the work!
4. Advertise using Facebook's AWESOME ad tool
Facebook advertising is by far my favorite for local small businesses. It's cheap, easy, and when done correctly, can yield a massive return on your invest. With Facebook ads, you can zero in on a specific geographic area, and a targeted demographic. Basically, your ad will only appear to those who are more likely to buy your product.
That's pretty cool!
Plus you can promote exclusive offers to your rabid following of fans. Offers are similar to coupons, and they are perfect for bringing people from the street, and right through the front door…FAST!
We are well equipped to set you up with Facebook advertising.
Give us a call if you're interested! 815.441.2219
5. Track everything!
How do you know if all of your Facebook marketing efforts are working?
Facebook offers an insane amount of tracking tools! They refer to them as insights, but whatever you call it, you can research a response to your posts, images, status updates and ads by viewing detailed demographics (age, sex, location, date, and time) and check-ins.
A "check-in" is when someone announces their location using the Facebook app. You can reward your customers for a check-in through a discount or FREE sample!
Also, using Facebook offers, you can create bar-codes that can be scanned, and used to track in-store ad responses. If you don't have the ability to use bar-codes, make sure your sales associates keep track using a pencil and paper or an excel spreadsheet.
The Facebook ads manager allows you to see how many people have liked your page, clicked your link, or made a purchase at your website. All great information to use for future advertisements!
As you get to know your audience, you will be able to adopt new methods for driving customers into your store. As of right now, Facebook is the closest runner-up to good old fashion word-of-mouth! Once you get over the mindset that social media is simply for teenage girls to tell the world about their latest shoe purchase, you will see the amazing potential it has to catapult your business to the next level.
Love it or hate it…it's the new way to do business.

P.S. Our Facebook Management services are only for the business owner who is looking to take maximum control over their future profits. In order for us to provide an awesome service with zero distractions, we are limiting our Facebook management service to only 7 businesses!
Stop wasting time, and learn how to leverage the power of Facebook to boost sales and increased customer traffic to your store or website. ~Andy #themarketingguy
You can follow this link for more information on Facebook for Business.