You try so hard to get people to "like" your new Facebook page!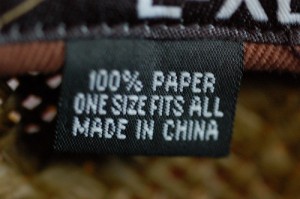 You followed all of my instructions so far, but you just aren't seeing the numbers you had hoped for.
When a new prospect or client lands on your page, what are they greeted with?
Is it a stunning image that conveys what your company is all about? Or maybe a funny logo, or group shot that shows you like to have fun?
You never do get a second chance to make that first impression.
More and more businesses are using their Facebook page to drive customers toward making that big purchase decision, or signing up for their services. It can be an insanely effective way to utilize a free resource like social media, without having the required skills to maintain a website.
I do think having a great website is a must, even though it takes a little extra effort and cash, but driving customers to your Facebook page can be almost as appealing.
Facebook gives you the options to really make your page standout! You can have fun, be creative, or just display your logo. Either way, you are building brand awareness, and it cost you nothing!
When someone chooses to Like your page, they are basically giving you a vote of confidence. That's why the thumbs up symbol is so appropriate for this gesture.
You just earned their vote as a consumer!
The more votes you earn, the more trust is associated with your brand. The number of Likes do matter, but don't get caught up in the numbers game. It all has to do with population, demographics, and your efforts to promote the page. More is better, but make sure they are genuine, and come from individuals that are going to buy.
Family, friends, or co-workers are great way to break the ice, but are they really looking to buy from you?
As you start to receive comments, shares, and notice more interaction on your posts, you can bet those type of people are interested. And has long as you do a great job returning the engagement, you should start to notice an increase of fans in no time.
Patience is key when designing a remarkable social media campaign.
Get too aggressive, and you'll scare them off. Wait on the sidelines, let your page go stagnant, and they'll label you as lazy.
As you find your rhythm, you'll get a feel for the appropriate times to post content. There are apps out there for your phone like iSocialize, that help you send out status updates, jokes, funny pictures, and birthday wishes right from your phone.
Remember, socialize with your followers 80% of the time, and sell to them 20% of the time.
Follow the 80/20 rule, and you should have no problems. Flip flop it, and you'll find yourself sinking fast!
Now, my one big pet peeve when it comes to Facebook brand pages is picture size.
I can't stand when I see pictures posted as the profile or timeline image, and they just DON'T FIT!
I understand that it's very hard to re-size a picture to the right pixel dimensions. For years, I was in the same boat. My images we off-centered, or were cut-off by the display border.
But when I started to use Facebook to advertise my business, I knew I had to figure out how to make any page attractive and standout.
At Bent Business Marketing, I have worked with a ton of companies who always ask the same question.
"How do I get my Facebook images to fit?"
I should have recognized this pain point a long time ago, but I didn't realize this was a huge issue until I really started looking around.
I actually felt bad that I wasn't able to help them out sooner!
What a difference a simple size adjustment made. These business owners were more happy with their new images than I could have imagined!
They would send me their images, and I would either re-size them to fit, or create a collage that would really brighten up their profile page.
The saying goes, "A picture is worth a thousand words", and in this case that was the truth.
Facebook doesn't give you the option to sell to your customers using text, but they do offer some pretty sexy image options.
So acting on the overwhelm of incoming requests for image adjustments, I came up with a limited time offer.
Get Your Facebook Facelift for $75!
For less than $100, my team will revamp your page, and create a lasting image…especially for those important first time visitors!
You work damn hard to create the business you have today. Don't send people away just because your images don't fit.
It may sound like a small detail, but just think what your response was the last time you landed on a page that was all jacked up!
Unprofessional?
We want to help you erase those negative perceptions.
Give us a call at 815.441.2219 or email me personally at [email protected]
~Andy
P.S. Maybe you can try fixing your images on your own first. If you still can't figure it out, that $100 could be the best money you've ever spent.
###
Oh yea! Another post in the books.
I can't believe how far we've all come in such a short time.
You guys have been awesome, and I hope you are learning a ton of great concepts!
Feel free to follow us on Twitter or Like us on Facebook.
photo credit: Derek K. Miller via photopin cc