Sorry to disappoint!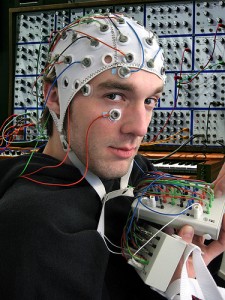 But the above headline was structured to reveal the desire, we have as humans, to leave no thought incomplete.
If an idea is left unfinished, it keeps our attention. And if left alone for long enough, will drive us borderline insane!
This is important to understand when advertising our product or services. Today, small business owners reveal everything they offer in a single ad.
They leave very little for the imagination.
By leaving out some tasty details, we appeal to that humanistic need to finish the thought. We get uncomfortable, and as consumers, we are more inclined to visit a business just to fulfill our desire to find out more about what's inside.
Next time you sit down to construct an advertisement for your small business, try leaving the story unfinished. Don't mislead the reader, but be sure to leave something out at the end, that can only be revealed through a purchase or coming into your store.
Just the other day I posted an offer on Facebook. My offer consisted of a FREE lunch from a few local restaurants in my home town. The 100th fan of my page is not only going to get a free lunch, but I am going to deliver it to their location. After revealing this amazing offer I created for lucky number 100, I stated that I was planning something really amazing for number 200!
A few days later, I reveled that my super secret prize for number 200 would be posted when we reached 150 fans.
This approach will increase page views in several ways!
Many will visit the page just waiting to click that "Like" button in hopes of being number 100. Others will return to track how close we are to 150, and once I announce my plans for 200, the process starts all over.
By leaving something to the imagination, I leveraged the natural strength of human curiosity. Everyone is now waiting to hear what I have planned for 200. In the meantime, my posts are generating more engagements, and the page is being aggressively shared.
We've all experienced that feeling when you hear a song on the radio, and for some reason you just can't name the artist. It's right there on the tip of your tongue, but you just drew a blank. You'll think about that song all day until you solve the mystery of the unnamed artist.
It's amazing how the human mind works.
This phenomenon is known as the Zeigarnik Effect.
Do a little research on your own, and figure out how you can leverage the power of unfinished thoughts to promote your business or brand.
Just make sure it's worth the suspense!
###
Badda Bing! Another post down 🙂
We are really making some waves now folks.
Be sure to visit us on Facebook, and keep your eyes peeled for lucky number 100!
~Andy
 photo credit: krischall via photopin cc