Never underestimate the power of providing a service, or selling a product that will make your customer's lives easier. Their comfort needs to be your top priority. Your mission, or end goal, should convey that message in an easy to understand manner. In detail, explain how your offerings will calm their worst fears.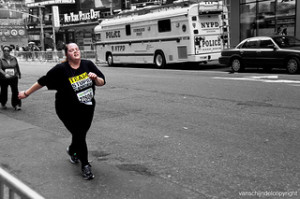 Focus on one single problem that needs repair. The most successful businesses have mastered the art of zeroing in on a single pressure point. Their service offerings are so focused, that they eliminate all confusion surrounding their reason for existence.
It's an attractive assumption that the more you offer, the more you'll sell, but the opposite has proven to be true. Psychology has detailed the effects of presenting a customer with too many choices. An over abundance of choice tends to lead to the customer making no choice at all! When it comes to moving your customer towards a purchase decision, you need to present them with a single offer that's irresistible. You know them best so use your experience to build an offer that magnifies their individual wants.
Promote your offer with the power of a sonic boom! Just like Zappos revolutionized the online shoe industry, and similar to Apple redefining the MP3 player, be sure to label your product as the only option that will fit their needs. Become synonymous with quality, and ease of use.
Our mission at Bent Business Marketing is to educate our clients, and show them how to leverage the power of the internet to build their business.
 Education is what survives when what has been learned has long been forgotten."
~ B.F. Skinner
What is your mission?

###
I hope everyone had a great Christmas! Mine was a little rough as my entire family came down with a stomach virus 🙂
But today is a new day, and it's back to business as usual!
Be sure to start your New Year off right, and Like us on Facebook & Follow us on Twitter.
There has never been a better time to start marketing your small business online!
photo credit: JanvanSchijndel (back from London) via photopin cc