The absolute best thing you can do to draw attention to your brand, is to educate people.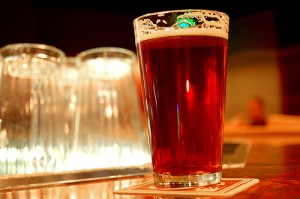 More money is made through instruction than the selling of actual goods.
Webinars, on location how-to seminars, FREE reports, or Google+ Hangouts. Technology has given everyone the opportunity to be an educator. Not a "teacher" in the traditional sense, but now you can create some sort of training, whether it's physical or web based, and brand yourself as an industry expert!
No longer is someone dubbed an "expert" only if they've written a book. You have the chance to label yourself as a guru within your own industry, and begin to reap the rewards associated with leading the pack.
I want you to think about the products you sell, or the services you provide. Write down some of the most popular questions you've been asked in the past.  Now, you can begin to put something together to sell, or give away, that will answer all of those questions in detail.
Provide images, videos, and live demonstrations. Before you know it, you will have a product that will rival any "Idiots Guide" on the market!
My advice to you, would be to sell that bad boy!
Keep the price point reasonable, but understand that people are paying you to show them how to do something. You are providing a service that is worthy of their money.
This method is a perfect first step to monetizing your hobby. The easiest product to sell, is one that you are passionate about.
With a little dedication, you could rapidly build a website that earns you decent money, and runs entirely on auto pilot!
Here's how:
I like to brew my own beer, so I'll use that as an example:
1) Sit down and write out all of the reasons you love brewing your own beer,
2) Find a keyword rich domain name (website) and buy it. You can use GoDaddy.com to search for availability.
3) Hire a web designer to take all of those reasons you wrote down describing why you love brewing beer, and have them put that into code (build the site).
4) Buy a cheap video camera, and start recording yourself going through the actual process of brewing. Be detailed and very descriptive. Remember, you are the teacher.
5) Edit that video, and break it down into an instructional series.
6) Determine the cost. Don't sell yourself short, but don't rake them through the coals either!
7) Host the link to your new video series on a server, or Amazon S3, and have your web designer add a purchase link to your site. I would use Paypal for the payment method. Some folks despise Paypal, but it's well recognized, and serves the purpose.
8) Start promoting your site using social media, beer brewing forums, home brew clubs, and PPC (pay per click) campaigns.
9) Monitor. Keep an eye on what people are saying about your product. Make edits if necessary.
That's it!
You just started monetizing your efforts doing something you love.
It doesn't get much better than that!
We all want to be taught new things. Our desire to learn is what often fuels our purchase decisions.
Give a man a fish and you feed him for a day. Teach a man to fish and you feed him for a lifetime.
Now all you have to do, is figure out how much that hungry man is willing to pay in order to feel full.
###
Isn't the internet awesome!
If you want to hear more, be sure to Like us on Facebook.
We are 72 strong, and growing!
~Andy
 photo credit: mfajardo via photopin cc