Did you know that you could earn huge amounts of money just by listening?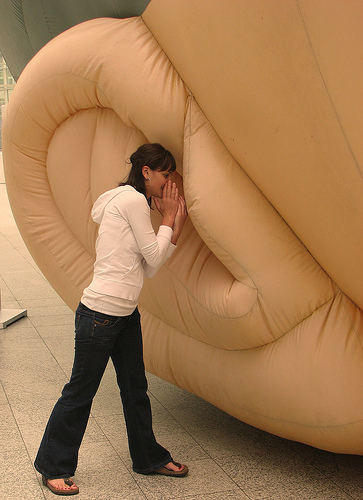 You were born with two ears, and one mouth for a reason. By listening more than you speak, your increasing the possibility of you becoming insanely rich!
Learn from the questions people ask you. Use that information, and start labeling yourself as a problem solver. By listening to people's complaints, you discover what marketers refer to as pain points. A Pain point is something that someone feels that they can't overcome, or a problem that can't be solved.
If you figure out a way to solve that problem, you can easily monetize your efforts. Money is made by curing something that no one else could.
Think of all the successful businesses in this world. Most of them earned their fortune, and can attribute their massive growth to listening. They send out surveys, response requests, or ask formulated questions on social media.
Social media sites like Twitter or Facebook, are considered one of the best listening tools on the planet!
Have you ever visited search.Twitter.com? Take a second and click on the link.
What did you search?
A smart business owner, would leverage the shear mass of this search option to follow what people are saying about their business. Try slapping in your business name, and see what pops up.
Imagine if someone was complaining about your product or service. Without doing a little tactful listening, you would've never known there was an active complaint circling the "webosphere". Since its introduction, social media has been used to improve customer service. Now, you have the opportunity to address the complaint, and fix the problem.
Not only are you saving face for your company, but you are building brand awareness. Positive awareness is awesome! Negative awareness is good too.
Good?
You're not going to please everyone. That's the nature of doing business. But you do have the option to, and in a social environment, go above and beyond to make that disgruntled customer happy.The customer is always right. The faster you learn that, the faster you'll grow your business.
By dissolving that complaint on a social site, everyone will observe your efforts, and the slate becomes a little cleaner. An unsettled complaint will spread like a bad rash online.  Choose to ignore it, and you'll sink fast.
Listen to what people are saying.
You might be surprised at what you heard.
###
Thanks for reading our ramblings!
We want to listen to what you have to say.
Be sure to follow us on Twitter & Like us on Facebook!
~Andy
 photo credit: Hans_van_Rijnberk via photopin cc