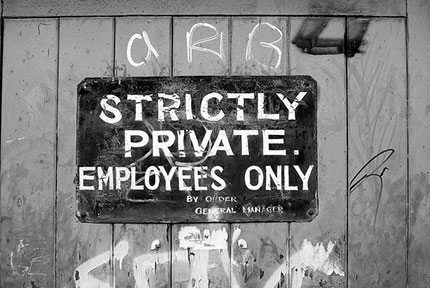 With over eleven years of government mandated management training under our belt, we are ready to handle all of your management conundrums.
Dealing with people can be difficult.
Whether they are employees, customers, or family, the time will always come when you need to acquire some outside influence that can help get your business back on track.
We'll sit down with you, and conduct a complete overview of your processes, methods, and employee training techniques.
Handling employees is the most important part of your business!
If you fail to correctly manage those that work for you, you are sure to fail.
Are you giving them a reason to give you 100%?
Are you clearly defining you business's values, goals, and vision?
Are you providing them with continual training, so they are able to perform all assigned tasks?
Are they motivated by the possibility of promotion?
These questions just scratch the surface of existing shortfalls.
More often than not, employees will treat your customers the same way you treat them.
We also provide classes on customer engagement. Our team will review with your employees, in a setting of your choice, the importance of eye contact, greetings, up-sells, product promotion, and overall customer satisfaction techniques.
Not only will our knowledge benefit you as an owner, but we often find that by applying these simple tactics, employees experience an increase in tips, and general recognition for their efforts.
Positive recognition leads to advancement & advancement usually results in more money!
If you are interested in providing either yourself, or your staff, with a little continued education, please fill out this form and someone from our team will be contacting you within 48 hours.