In April of 2006, I remember sitting in the break room of the Air Traffic Control tower in Balad Air Base Iraq, day dreaming about where I would move once my enlistment came to a close.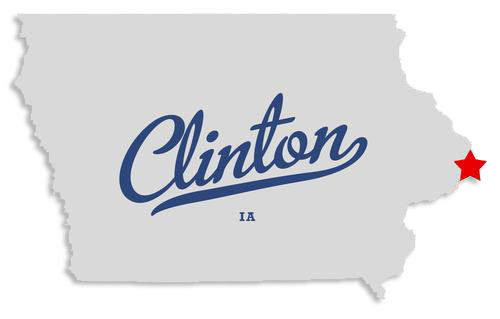 Back then, it was just my wife and I, and while I was hunkered down or dodging mortar shells in a war zone, my wife was stationed at our home base in Alamogordo, NM. Alamogordo is nestled in a desert basin in between the towering tops of the Sacramento mountains. The town once thrived as the country's most productive producer of lumber. It single handily constructed most of the booming metropolis' of the South West, and with a population under forty thousand, most everyone was either a veteran, the spouse of a veteran, a military "BRAT" or active duty Air Force and Army.
The civilian residents loved that the base was there, and would constantly show their appreciation for our sacrifice. Once a year, they would host a huge on-base bash called "Thanks Team Holloman!" Thousands of people would migrate inside the base perimeter, and have an awesome time with burger burns, dunk tanks, tug-of-war battles and the most beer and wine I've ever seen in one location!
It was awesome!
Seven years had passed since the day I arrived on station in that small New Mexican town, and it was now time for me to leave. It was bittersweet, but I was excited about seeing what else the world had to offer. So after I returned safely from my eight month sentence in Iraq, my wife and I packed up the house and moved to Dover, Delaware.
Dover was nice and all, but it lacked the homey feel of Holloman. We missed the camaraderie, and we were often faced with negative opposition from the surrounding public. There are some people out there who blame anyone in a military uniform for the state of affairs in this country.
I guess you really can't fix stupid!
We remained at Dover for another five years, and once we found out that Marlana was pregnant with number two, we decided that our military commitment was coming to an end. I was pretty confident that the increased deployments were not going to subside anytime soon, so in order to ensure my family stayed together, I made the decision to put in my papers, and request an honorable discharge from the Air Force on November 3rd 2011.
Marlana had to drive out to Morrison almost two months ahead of me due to her pregnancy. I was stuck packing up a two thousand square foot house, and moving our entire load of belongings out to my in-law's home in Morrison.
I know, I know….child birth was probably worse!
The moving truck came and left with over ten thousand pounds of house-hold goods. While watching that truck disappear around the bend, I was once again about to turn the page on another chapter in our lives, and I was excited! The next day I embarked on a seventeen hour journey out to the Midwest town of Morrison, IL to shack up with my in-laws.
Let's speed it up a little. In the following weeks I had a brand new son, a dangerously packed too small storage unit, no job, and a house I needed to sell back in Delaware. My stress peaked at, if you've ever watched the movie SpaceBalls…PLAID! I was a mess to say the least. I was 29 years old, with a wife, two children, a yellow lab, a huge mortgage debt, and not an ounce of direction how to take care of any of it.
I was screwed! I thought…
As you know by now, somewhere in between I adopted a passion for helping business owners increase their profits using proven marketing tactics that work. I launched Bent Business Marketing not even a year ago (it will be a year in September). I was a brand new business trying to sell a product that some businesses perceived to be as useful as snake oil, in a town that I didn't know, and where nobody knew me.
Again…I thought I was screwed.
But then Clinton, IA started to welcome me. And one night I was sitting with Marlana and the kids eating dinner, and I said to Marlana, "You know what Clinton reminds me of?"
She just looked at me a asked, "Where?"
"Alamogordo!"
The Top 10 Reasons Why I've Declared Clinton Iowa My Home

1.     Everyone is willing to lend a hand
2.     People say "hello" when they pass you walking down the street
3.     Business owners are passionate about their success
4.     Everyone knows someone who can help me somehow
5.     You've accepted my family without hesitation
6.     Motivated people out number the Negative Nancy's
7.     A ton of organizations that I can get involved in as a way to give back
8.     Firm handshakes
9.     People look me in the eye when I am talking to them
10.Clinton values the existence of small business, and the power it has to help this community thrive!
Now some of you may not agree with this list, but if you pay attention, you will see that everything I have included is true. When you choose to see the best in people, they undoubtedly never take action to disappoint.
I choose to do business here because I appreciate small town life and small town values. I hope to continue growing within this community, and the more my business grows, the more capital I will have to reinvest in all of our future's.
Andy The Marketing Guy is here, and I've made a personal commitment to each and every one of you to make Clinton a stop on every traveler's map.
Will you do the same?

P.S. If you want to learn a little more about me, be sure to carve five minutes out of your schedule and watch this video! ~Andy #themarketingguy
Who is Bent Business Marketing & Can Andy Sokolovich Be Trusted?