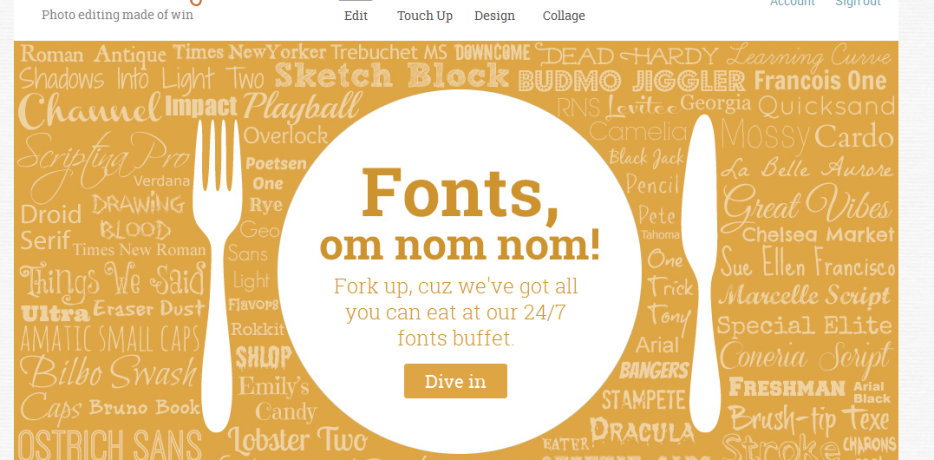 Hey guys, Marlana here.  I want to talk about my very favorite site to edit photos, picmonkey.com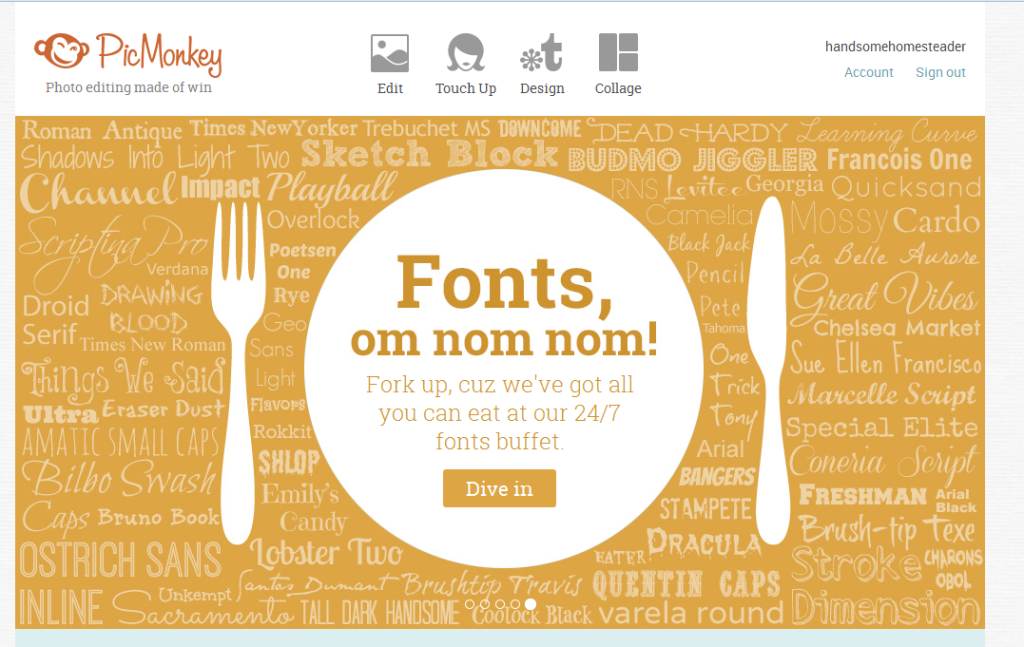 Picmonkey has a free version and paid version.  The paid version is $33 a year and unlocks all the features and fonts.  There are tons of things you can do with this site to edit photos and it's pretty easy to use.  There is a picmonkey blog you can use for inspiration (and even an inspiration tab) and a bunch of tutorials on how to use the various features.
Picmonkey is my go-to site for slapping a watermark on my photos.  It's a great place to get super creative with them with various fonts and labels.  When you have a blog or share images for any reason, you should always throw a watermark on them.  This will ensure that you get credit if the image is shared.  This is especially crucial for artisans or you crafty bloggers who have ideas that get pinned or shared via social media.
This is an image I shared on my other page for HandsomeHomesteader.com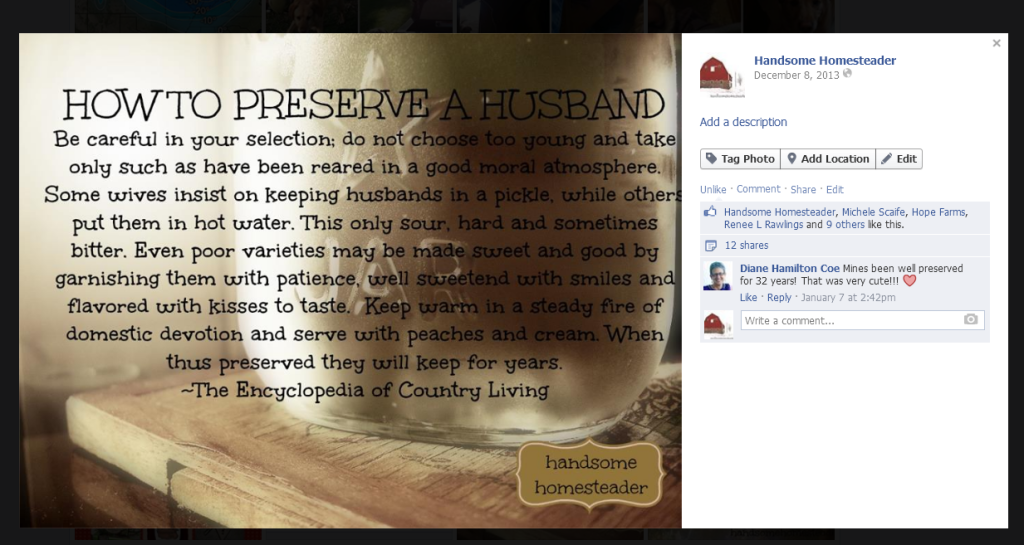 I made the little label on the bottom right using picmonkey and when the image was shared on Facebook-it always had my logo or label on it.
Another super cool feature is the ability to format your pictures for Facebook.   Picmonkey makes it really easy to get your cover photo or profile pic into the proper dimensions so you don't end up with an ugly pixelated image that does not fit.
I love picmonkey almost as much as I love Facebook.  It's easy to navigate and has a TON of features even in the free version.
Wanna talk some more about Picmonkey.com, Facebook or any of the other neat ways I can help you with your business?  Give me a call at 815.441.2219 I love helping people learn how to use these simple tools to grow a dream.  Wanna learn more about dreamers?  Click here