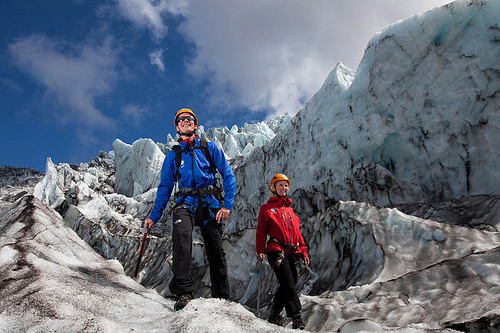 Some research experts believe that we make our initial impressions about something that we see within the first 30 seconds and websites are no exception. The impact of imagery can make or break our decision to read further or click the back button, so ensuring that your website has the right images is critical to grabbing and keeping the attention of potential customers.
Every aspect of your content needs to work together to provide your audience with a complete picture of your business, and the right image can reduce the need for extensive and 'fluffy' text to explain what you do and how you do it. Most importantly the pictures that you select should reinforce your business style and enhance the experience that your audience has when they visit your website.
With millions of images available online and the scope to create your own, here is our guide to selecting the right image for your website:
Image content should inform as much as written content does
When creating a website it is easy to get swept up in written content and forget about the visual aspect, and those that do consider it often use pictures to try and break up extensive areas of text. Unfortunately these pictures are often largely irrelevant to the content and are used only to improve the aesthetics of the page.
The images that you select should enhance the written content on the page and help illustrate the message that you want to portray. One way to see if this is the case is to consider the image alone and see if you can understand what it is trying to say. If you can still get the principle message of the webpage from that image without any additional content then it is effectively placed. If it doesn't fit in with the theme of your webpage then it is time to start searching for new visual content.
Images need to be relevant
As we have said, the images that you use should fit in with the theme of your website, but for pages offering specific goods, services or information then the pictures that you use should also be relevant to the specific nature of the page. For example a website offering Cloud-based business solutions should be including images that portray the solutions offered rather than ones of white fluffy clouds. Sounds obvious, but unfortunately some companies really put very little thought into the relevance of their visual content. The key thing to remember is that your images should tell your audience exactly what your business can do and how it can deliver it.
Vague, irrelevant imagery that contributes nothing to your website could make customers view your business as being vague, ineffective and incapable of meeting their requirements, and needless to say they will then look elsewhere.
Visual content should be relatable and real
One of the biggest challenges that any business faces is getting their customers to trust them and one of the best ways to get them to do this is by making your content relatable and honest. People relate best to people. Including images of real customers, real staff members and real events is a great way to enhance the connection that your audience can make with you. Photographs of staff members are particularly useful as they can help potential customers build relationships with your business. This is because they feel they are starting to know your staff on a more personal level and as much more than just a name on the bottom of an email.
Real and relatable visual content should be as candid and natural as possible and should work to enhance the overall experience of your website audience. Unless you are looking for visual content for an online store then you should avoid standalone product shots or staged images as these often look fake and offer nothing for the audience to connect with.
Size can be an issue
If you are unfamiliar with creating websites you might not be aware that images come in different sizes and these need to be a key consideration when adding them to your page. Going too large can mean that your audience have to scroll to see the entire image and failure to resize it sufficiently can look lazy and unprofessional. Missing the focus on a key detail in the image – for example using an image of a customer wearing a watch, but in the picture the watch is far too small to be the focus – can also be considered a visual fail. The primary identifying feature within your image should immediately draw your customers' attention.
Be original
One of the downsides of subscribing to stock photography websites is the risk of using images that are also used by other businesses. It looks particularly unprofessional if they are businesses within the same industry as your own. It may look as though your company is unwilling to invest time, effort and finances into being original with your web content, which could lead to customers reacting negatively to your website and overall brand.
Instead, opt for authentic visual content which will portray your business as committed, dedicated and honest, helping you build rapport with your potential customers.
Know the visual copyright law
The legality of image use can be confusing, particularly if you do not know the technical terms that are used. Using photographs without consent can breach copyright laws and could potentially land you in serious legal difficulties. As a rule of thumb:
– If an image is 'copyright free' or 'public domain' then it can be used freely without permission being needed from the owner.
– If an image is under a creative commons license then you are usually required to provide a photo credit/attribution to the original photographer within the text on the web page.
– Anything other than those listed above will require the permission of the owner to use it.
If in any doubt at all, we recommend that you take or create your own images. They will be immediately protected by copyright laws, and you as the owner will be able to use them without fear of repercussions.
Following these basic steps should help guide you when choosing images for your website. But, if you still feel overwhelmed or lack direction we can help.
Visit //www.bentbusinessmarketing.com/services/website-design-development/ or give us a call at 815.441.2219 and ask to speak with a member of our design team.


photo credit: Glacier Explorer via photopin (license)