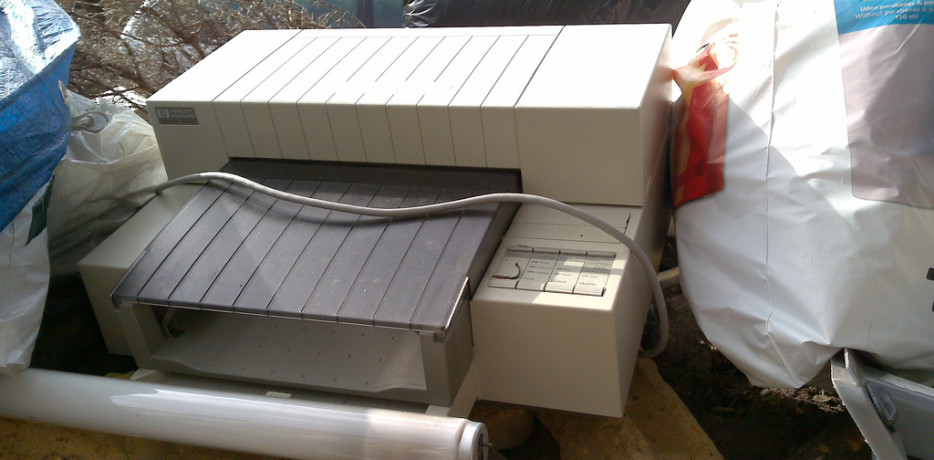 There's no doubt that newsletters are important. Able to share content that is interesting and useful to your audience, your newsletter provides a platform to connect to existing contacts and customers. It can also be the foundation to build new connections, increase brand awareness, and boost overall sales!
An increasing number of businesses are moving towards digitally produced newsletters which trump traditional varieties at pretty much every level. Some of the benefits of posting online include:
Quicker production. Digital newsletters mean no time wasted on printing or postage, allowing you to get your information to your audience much faster.
Increased exposure. Having a newsletter online is another way of keeping your business presence active on the internet. It also helps you build credibility and portrays your company as modern, forward-thinking and happy to embrace technological evolution.
Repeated impressions. As the saying goes, once something is on the internet it is on there forever. Having a strong online presence means that your content could be found and shared again even years after its initial publication.
Reduced marketing costs. No printing or delivery costs means digital production is a budget-friendly solution.
Analyze your impact. The majority of digital production platforms include an analytics option so that you can see how well your newsletters are performing.
Save the planet. Publishing online reduces the use of paper, ink, and emissions as a result of distribution. It's a great way to reduce the impact your printed newsletter has on the planet. Plus, it's a well-accepted reason when announcing your switch from printed to online distribution.
So what steps do I need to take?
After making the decisions on design and format and creating a content schedule, you need to decide how often to publish. This is crucial! You need to ensure that your content is relevant and interesting, otherwise publishing too often will leave your readers bored and clicking on the "send to junk" option in their emails. Publishing infrequently may mean your audience will forget about you. Use your content schedule to calculate what the optimum publishing frequency is for your business.
You also need to build a list of subscribers who you would like to receive your newsletter. You can create this from your existing customer list. Adding a 'subscribe to our newsletter' form to your website is a great way to encourage new contacts to sign up to your subscriber list.
What digital publishers can I use and what can they offer me?
There are dozens of digital publishing platforms to choose from, and the majority of them offer variations of the same services. One of the most popular choices is issuu.com which is one of the fastest growing platforms on the web. It offers three levels of publishing package which are tiered in price in accordance to the number of features offered. Some of these include:
iOS, Android and Windows apps, plus a mobile HTML5 reader making your newsletter easy to read on the go.
Scheduled publishing allowing you to create your content ahead of time.
Automatic links embedded in your newsletters, meaning it is quick and easy for your readers to connect with the websites you are talking about.
Search Optimized. Your content can be more easily found on the web.
Social sharing. Your readers can share your content with the rest of their contacts with just the touch of a button.
Analytics allowing you to track and interpret the engagement that your readers make with your publications. This means you can decipher what is working best and what needs tweaking to better engage your audience.
Other digital marketing platforms to consider that offer similar functions and features include joomag.com, scoop.it, paper.li and yudu.com.
Final Tips for Creating your Newsletter
Keep the design uncluttered. If the page looks too busy and has too many words your audience may be put off before they even start reading.
Keep it short and sweet. Unless there is a pressing need for a long article, then aim for less than 1000 words per newsletter.
Be prepared to amend your content schedule. If there are current changes in your business or industry then they need to be reported in the next newsletter not further down the schedule. Flexibility is key to staying on track.
Be consistent. Whatever your publishing schedule is, stick to it.
Dedicate a specific person to write your newsletter. Again, it means the writing style and format is consistent. If you are struggling for time to create the content, don't be afraid to outsource some help.
Remember the three E's. Explain, Educate, and Entertain. Any content in your newsletter should fall into at least one of these categories to be relevant to your audience.
What are you waiting for? Get your newsletter online for quicker, cheaper and more effective communication with your business contacts.

P.S. If you need some help getting your online newsletter setup, created, or designed be sure to give us a ring at 815-441-2219 or email [email protected].
photo credit: Broken HP Printer via photopin (license)