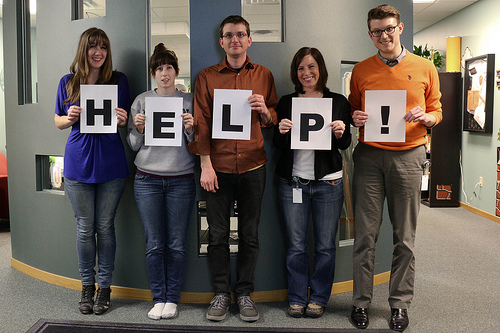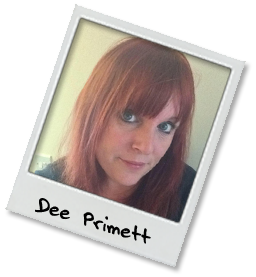 Donna, otherwise known as Dee, is a freelance writer with a wealth of experience across multiple industries including marketing, digital media and lifestyle. She can provide a range of services including slogans, website content, blog posts, articles and eBooks. She loves writing because it allows her to learn something new every day and feels lucky to have a job that she loves. For more information visit www.dmprimettwrites.com
In the last 15 years the global outsourcing market value has more than tripled, and in 2014 it amounted to approximately $104.6 billion US dollars.*
Despite this exponential growth, many businesses are still reluctant to outsource additional support for their business. As a Freelance Writer who is regularly outsourced to complete work for a variety of businesses across a huge range of industries and professions I can completely understand this. I too am a business owner and, like you, feel that my business is my baby. It can seem like a huge risk asking someone external to your company to complete work on your behalf. How can they understand your business in the same way that you do? How can they have the same passion and drive?
Andy from Bent Business Marketing has asked me to write this Guest Blog on his regular blog page so that I can tell you the truth about outsourcing, what you need for a great outsourcing program, and why outsourcing could actually benefit your business – and not just because it keeps me in a job!
Freelance writing is one of the most commonly outsourced jobs and it can encompass a whole spectrum of writing requirements including grants, blog posts, articles, web content, email marketing campaigns… the list is endless. Other commonly outsourced jobs are those in the IT, Human Resources, Customer Service, Security and Financial Services sectors.
So what can outsourcing offer your business?
Employing a specialist from a global knowledge base, outsourcing can be one sure way of getting expert assistance. Many freelancers have specific talents or skills that it would be impossible for a regular staff member to achieve without significant training and experience. For example, your business may require an AutoCAD trained draftsperson, but you may not have a staff member with enough experience or training to complete the job to a high standard. By outsourcing this requirement you will achieve five things…
1. You can find an individual with the necessary expertise to complete the job to an exceptional standard.
2. Your regular staff members can focus on their usual day-to-day activities.
3. You will save money and time by not having to train a member of the staff or take on a new one just for this purpose.
4. You can create a flexible working relationship to suit the needs of your business.
5. You will save money.
One of the things that my clients tell me that they love best about using outsourced support, is that they can have all of the benefits of a member of staff with virtually none of the complications. For example, several of my clients require me to complete between 4 and 6 hours of work per wee. This means that I can fit in other writing jobs which broaden my experience and skill set. In turn, my clients have the benefit of not needing to redistribute a staff member for the work, allowing them to get on with the full time employment focus. Ad-hoc pieces of work are usually no problem for freelancers who are experts at juggling their time to accommodate short turnarounds.
Not only will you save money on training members of staff , but outsourcing means that you will not be required to pay holiday, maternity or sick pay unless you create a contract offering them. You won't even need to provide a new desk, chair or laptop.
So as you can see, there are numerous benefits that outsourcing can offer. So, where do you start, how do you find the right person for the task you are looking for?
The first thing that you should do is ask around. Chances are good that one of your customers or business associates may already know someone who can provide the service that you are looking for. Around half of my work comes via referrals from existing clients. There are numerous recruitment and freelancing websites that can put you in touch with reputable freelancers. The majority of these allow employers to post jobs for free, with the freelancers paying the fees via a commission on their earnings. Some great freelancing websites that I recommend are Upwork, Freelanced, Freelancer, and Virtual Staff Finder. It is worth remembering that currencies of payment change across different sites, so ensure that you double check how much you are willing to pay in that currency before you commit to a contract.
Most of the freelancing websites provide a system whereby you can check out the reputation of freelancers, what feedback they have received, and how reliable they are. The application process can involve requesting samples of their work, detailed information about their previous jobs or even Skype/Messenger interviews.
Finally, here are my tips to implementing a great outsourcing program.
– Your freelancer should understand your company vision, ethos, and objectives. In the early stages of a new contract I spend a great deal of time learning about the company I am working for. Any good freelancer will ask plenty of questions whilst they are getting to grips with your business as it will assist them in providing you with the best service possible.
– Make sure you maintain open lines of communication at all times. As I have said before, your outsourced help will ask lots of questions. Even if you don't have time to answer them yourself, point them in the direction of a staff member who will be able to help them as this will enable them to do a better job. I usually communicate with my clients via email and Skype at least twice per week.
– Unless you are going through a freelancing website, make sure you create a properly structured contract so that you and your freelancer both know your responsibilities to one another. Agree to an invoice method, frequency and payment terms from the outset. This saves confusion and time spent organising them later.
A good freelancer will always be honest with you. Any professional freelancer will do their best to boost your business so their advice is usually valuable and comes from experience.
I hope that you can now see how outsourcing will help your business in a positive and beneficial way. Whatever industry you are in, whatever your requirements are, somewhere there is a freelancer who can provide the services you need.
I cannot let a blog post about outsourcing pass without a cheeky little plug of my own. If you would like to talk to me about any freelance writing requirements you may have, feel free to check out my website – which is currently under construction but has my contact details on the main page – by clicking here.
Thanks for stopping by, and be sure to subscribe to this blog for more helpful insights, tactics, and tips! Just slap your email into the space on the top right corner of this page. NO SPAM! We promise 🙂
*statistics from http://www.statista.com/statistics/189788/global-outsourcing-market-size