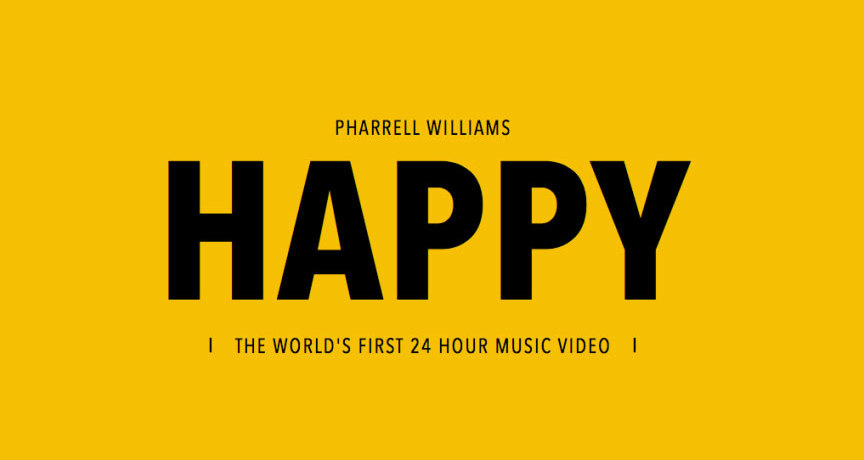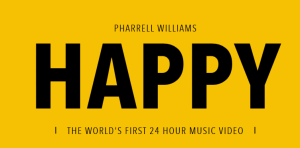 Simply genius.
A website which displays twenty-four straight hours of dancing immersed the euphoria of never-ending happiness. Great lyrics are supported by an insanely catchy hook and foot tapping beats.
Happy, a recent song released by the mythical music mastermind Pharrell Williams, is turning into one of the best self-help tools this world has ever seen. As part of the Despicable Me 2 soundtrack, Happy had my undivided attention as I sat soaking up the humor jam-packed into my kids' new favorite movie.
[Hook:]
Because I'm happy
Clap along if you feel like a room without a roof
Because I'm happy
Clap along if you feel like happiness is the truth
Because I'm happy
Clap along if you know what happiness is to you
Because I'm happy
Clap along if you feel like that's what you wanna do
With so many songs out there focused on heartbreak, death, war, drugs, violence and sex, it comes as no surprise that this song has been downloaded by millions of people looking for some inspiration in their lives. While I love the message, and will probably listen to this song approximately a dozen times before lunch, I am even more impressed by the production team's marketing efforts.
A website that streams video of random people of all shapes, sizes, colors and ages dancing like the world isn't watching! As of this writing, the site has been viewed approximately 7.7 Million times! Integrated with a comment section, social sharing on Facebook and Twitter and an iTunes link where you are redirected to purchase the song, this simple site includes all the weapons necessary to spread the message like a virus!
I don't have all of the numbers, but my guess is that this interactive addition to their marketing has skyrocketed song sales. And I can almost guarantee that videos will show up on YouTube depicting the unrehearsed and unrestricted dance moves of co-workers, sports teams, students and families accompanied by the sweet beats of Pharrell Williams.
The following will become massive on a global scale.
My hope is that the introduction of Happy will entice more artists to author lyrics of positivity and perseverance. Our brains control learning, attitude, and our body's ability to heal itself. So it's logical to say that music's impact on our brain will affect our ability to learn, exude positivity, and live a longer healthier life. In a world where diabetes, heart disease, depression and suicide are growing, a few well written strings of lyrics injected with a healthy dose of positivity could do wonders for humanity.
[Verse 2:]
Here come bad news talking this and that, yeah,
Well, give me all you got, and don't hold back, yeah,
Well, I should probably warn you I'll be just fine, yeah,
No offense to you, don't waste your time
Here's why
And I WILL be just fine. How about you?