The following post comes from an awesome lady, who is a bonzer of a web designer! She's the real deal. Tony reached out to us asking to provide a guest post all the way from Australia. Of course we said yes, and here is what she came up with. Be sure to read through her post at least twice before you decide to send out another round of marketing material through email.
Enjoy & thanks Tony!
~Andy
Top 5 Email Marketing Blunders Revealed!
Nothing will ever happen until somebody tells you that you do not understand the concept of what's behind the "innovative technogen" or what we call the innovative technology generation. Technology is every where and as we all know there's no great man if he doesn't know how to adjust to his environment.
Email marketing is somewhat part of that innovative technology because it's the cornerstone of business promotions and every business, every topic, every endeavor, whether for fun or profit only happens if it gets marketed in some way. However, the email marketer sometimes fails to meet the expectations of their clients due to some reasons that they tend to forget their responsibilities as an email marketers.
Businesses have been venturing to the online community to reach their customers via the web. In this article, we will tackle on 5 email marketing mistakes.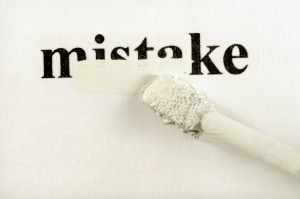 1. Not Having a Strategy in Place. The problem with some email marketers is that they tend to send out emails everyday to their client which annoys them in the long run. In sending emails there're certain situations that you need to update your clients. You don't necessarily have to send your clients an everyday updates or emails because what you need is to tell them is that if they will be some changes or any updates the clients will be notified. Start paying attention to your response rates, and you'll prevent some of the expensive insanity that can result from a bad email marketing strategy. Split-testing allows you to test copy and other variables so you can adapt your messaging, timing, and so forth based on response rates. Doing so boosts your open rates, making for more efficient campaigns. Sending Emails Once a Month. Again, 1-2 times a week is good and enough.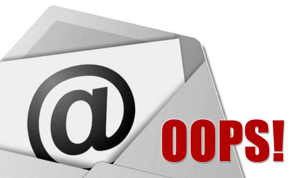 2. Not Linking to Your Website. Usually the problem is that you forget to include links to your website and to specific product pages in the actual email. In fact, research shows that the more links you include, the higher your click-through rate. Links to increase your clients is an advantage but too much links will turn off prospects. Determine the right number by gradually adding more links until you hit the sweet spot that provides the highest return and sometimes you also tend forget to include a Call-to-Action. How can you expect sales then?
3. Writing an Unclear Subject Line. Seriously, that's your chance to make a recipient open an email, don't miss it. In this kind of online marketing, usually the client does not see you in person that's why of the most problems that you will encounter is that they will ignore your message if they don't know you and if your letter is not interesting or they will consider it as spam mails. Sometimes you also forget to proofread your email before sending it. Grammar mistakes and broken links will not boost your campaign. It's a make or break letter so make the most out of the letter that you will send.
4. Falling out of touch with customers. If you have a list of customers that you usually send emails or HTML newsletter campaigns to on a regular basis, one of the worst mistakes that you can make is falling behind and failing to send to them for a significant stretch of time. Mostly, some email marketers tends to forget that they also need to update their website for any changes and for improvement of the site itself.
5. Not Providing a Real Address to Reply To. Usually we use another email address or site that they can go to for any verifications or anything that they can ask or anything. You should avoid it. If you can't change it – have a reply-to field in the end of your email.
In order for you to be innovative and powerful in this kind of industry you should know how to handle and take good care of your clients and future prospect clients. Email marketing should always be the center of what you do when your product is no good because this is the only way for your company to boom and be know. As I have mentioned now is the time of the "technogen" or what the technology generation.
Author bio:

+Tony Evans is a freelance web designer, an alumna of Upskilled Australia  and a mother of a beautiful daughter, Athena. She has a passion in Aerobics and cooking healthy recipes.