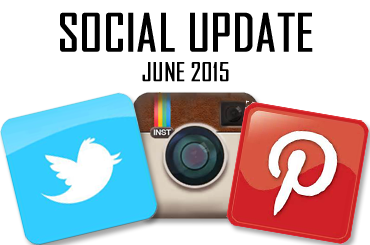 With constant evolutions in the world of Social Media it can be tricky to keep up with the latest and greatest developments. As such we are going to be bringing you a monthly update so that you can keep up with the current social media trends.
Instagram has expanded its advertising platform to include:
More action-orientated formats
This means that customers will be able to download an app, sign up to a website or buy a product with the click of a button. This should significantly increase the probability of conversions.
Enabling more targeting capabilities
Working in conjunction with Facebook, advertisers will be able to use demographic interests as well as business-owned data in order to target specific audiences for their posts. An improvement in the feedback provided to Instagram by the users will also enhance the relevancy of the ads that they see.
More Ad-purchasing options
Instagram advertising through IG Ads API and Facebook Ad buying interfaces will make it easier for large and small business to purchase ads on Instagram.
Twitter has recently introduced the Twitter Official Partner Program. The mission of this new initiative is to help businesses achieve better results on the platform by combining industry leading product and service partners. It aims to do this by helping advertisers, brands, and marketers market more effectively by assisting in managing their brand social media presence and supporting them with content creation. This will lead to improved campaign performance and measurable brand performance improvements.
The Official Partners picked by Twitter for this program are all recognized for their proven abilities across a number of social media competencies including analytics, Ad technology and engagement.
For more information click here!
Twitter has also introduced 'audience insights'. Similar to analytics this tool will help advertisers gain a greater understanding of who their key audiences are. Types of 'audience insight' available include purchasing behavior and interests/lifestyles preferences as well as demographics. This will help your business streamline its marketing campaigns by identifying key audiences to target.
Coming soon to the iPad and iPhone in the U.S is buyable pins! Little blue 'Buy It' buttons will allow you to make an instant purchase using Apple Pay or your credit card. This exciting development is likely to mean a significant increase in conversions and a more streamlined shopping experience for your customers. I can feel my bank balance shuddering already!
That wraps up this edition of the Social Media Update. Check back next month to see what new and exciting developments have happened in the Social Media world!

P.S. Be sure to subscribe to our Awesome Blog so you never miss an update! Just slap your email in the box located on the top right hand corner of this page. NO SPAM! I promise 🙂 ~Andy
Contact Andy: 815-441-2219 or [email protected]