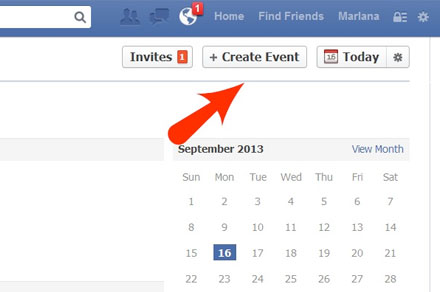 I woke up this morning and logged onto Facebook…..like I do every morning…..and started to cruise around.  Then it hit me…
 We've never discussed how to create a Facebook event promotion!
Creating an event is super easy.  Click on the Event link on the left side of your FB page and you will see all the events your friends or liked pages have planned.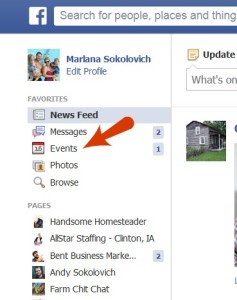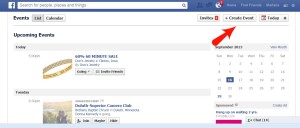 Click on Create Event to start.  This is just like filling out an invitation.  You can make the event open to everyone and give a guest the option to invite friends.  The will be public to anyone on Facebook who is connected to your page when they look at their events for the month.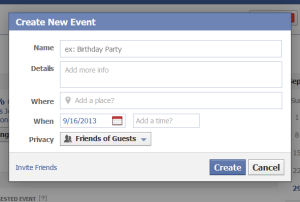 You will have the option to add a cover photo to your event just like your FB page.  This is an example of an event I created for the kid's birthday party.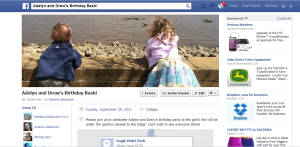 Events are cool because they give your friends a chance to interact with the page, RSVP for special events or parties.  People can share the event, comment and invite friends.  This brings more exposure and interactions to the page.
Please let me know if you have questions or ever need help with Facebook.
Contact me at [email protected]
~Mrs. Marketing Guy